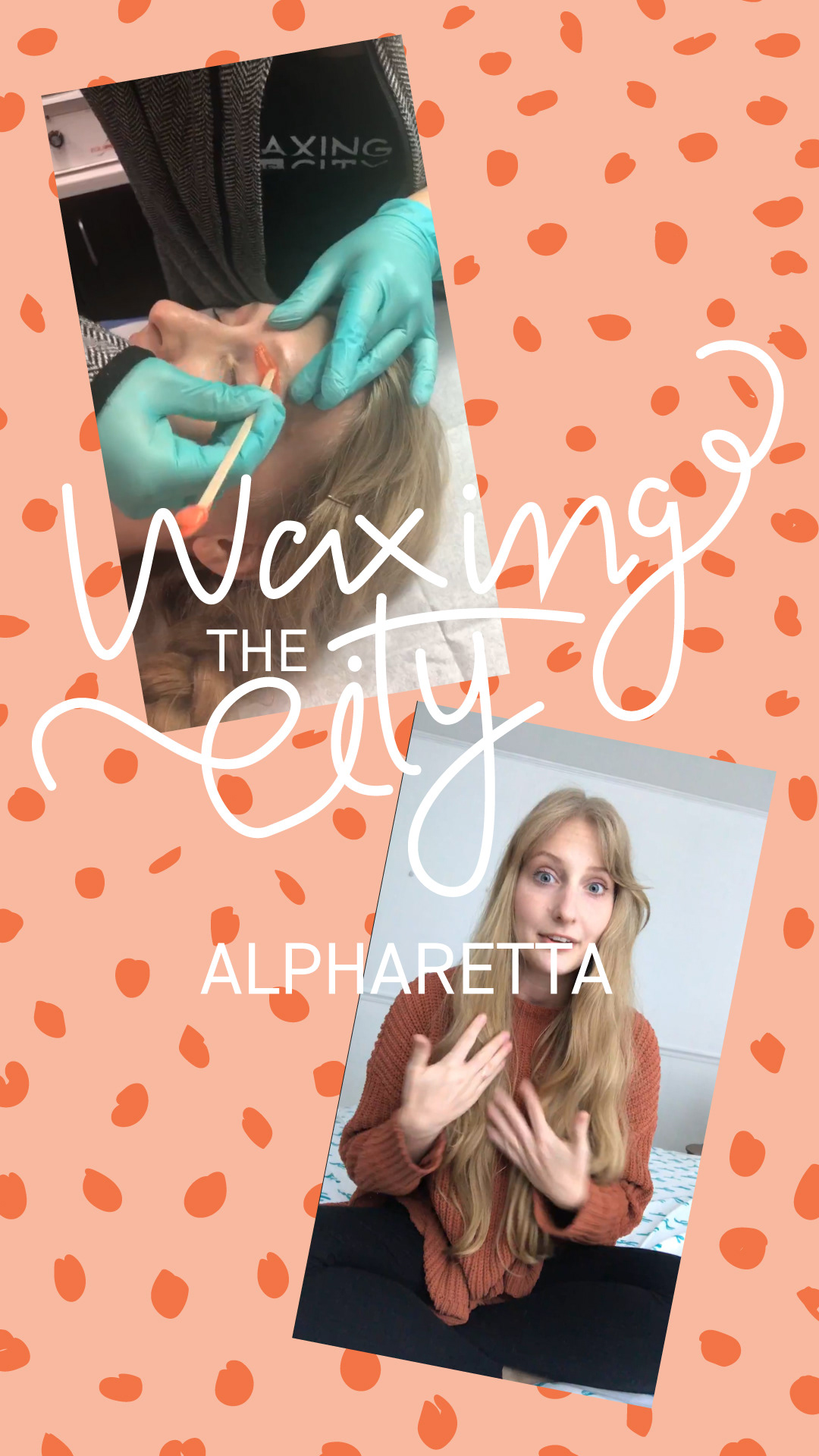 If you've ever thought about getting your eyebrows or eyelashes tinted you aren't alone. This is something that I've considered every morning as I attempt to make my little blonde hairs visible with makeup. Well, I finally took the jump and went for it! 
I'm one of those girls who likes to look super natural when it comes to makeup and I also like to keep things as simple as I can. For those reasons I had never actually done anything to my eyebrows, never had them threaded, never plucked them, and definitely never waxed them. All that considered, I had no idea about eyebrow shapes or even what I was looking for in getting my eyebrows done. 
Thankfully the ladies at Waxing the City Alpharetta took really good care of me. They helped walk me through my shape and shade for eyebrows so I felt really good going into my treatments. Another worry I had was my sensitive skin. I was expecting redness from the waxing and for sure from what they use to tint eyebrows and eyelashes. But what I didn't know is that they take all that into account when formulating their products. The wax they use is made especially for them in Spain and is formulated to make the waxing process as painless as possible. I actually didn't have any redness from the waxing. The tints were super gentle as well. My skin didn't get irritated AT ALL. I had zero redness or eye sensitivity (which is honestly a miracle because everything hurts my eyes).
Over all I was super happy with my results. I was able to have visible eyelashes without using mascara and my eyebrows are still going strong several weeks later. Check out my video below for more insight and videos of my treatments in action.