The Garden Room Atlanta ( 88 West Paces Ferry Rd NW, Atlanta, GA 30305- in the St. Regis) is a bar/restaurant inside a greenhouse (without the humidity). It's decked out top to bottom in plants and beautiful decor giving it a magical feeling that you can't help but want to experience for yourself. It opened about two months ago and so far has been a top destination in Atlanta, with it's reservations increasingly harder to get. It's the type of place with a dress code (nothing too crazy, no sports gear or short/tank tops for men) so if you have a sequin top you've secretly been keeping for the perfect occasion, this is your time. 

Here are some tips for getting in and what to order: 
When I first heard about The Garden Room, I immediately put it on my high priority list of things to do. It's exactly the type of place I love, with just as many fun things to try on the menu as there are to see inside. However, making a reservation wasn't as easy as I thought. They only book three months in advance, and most weekend spots get snatched up pretty quickly. However, they do have a first-come, first-serve bar. If you get there when they open, at 4, you'll have no problem finding a seat. I prefer this time anyway because the lighting is still good and it's less crowded for your photo op. The bar is also full service, so when they start serving food, at 5, you won't be left out.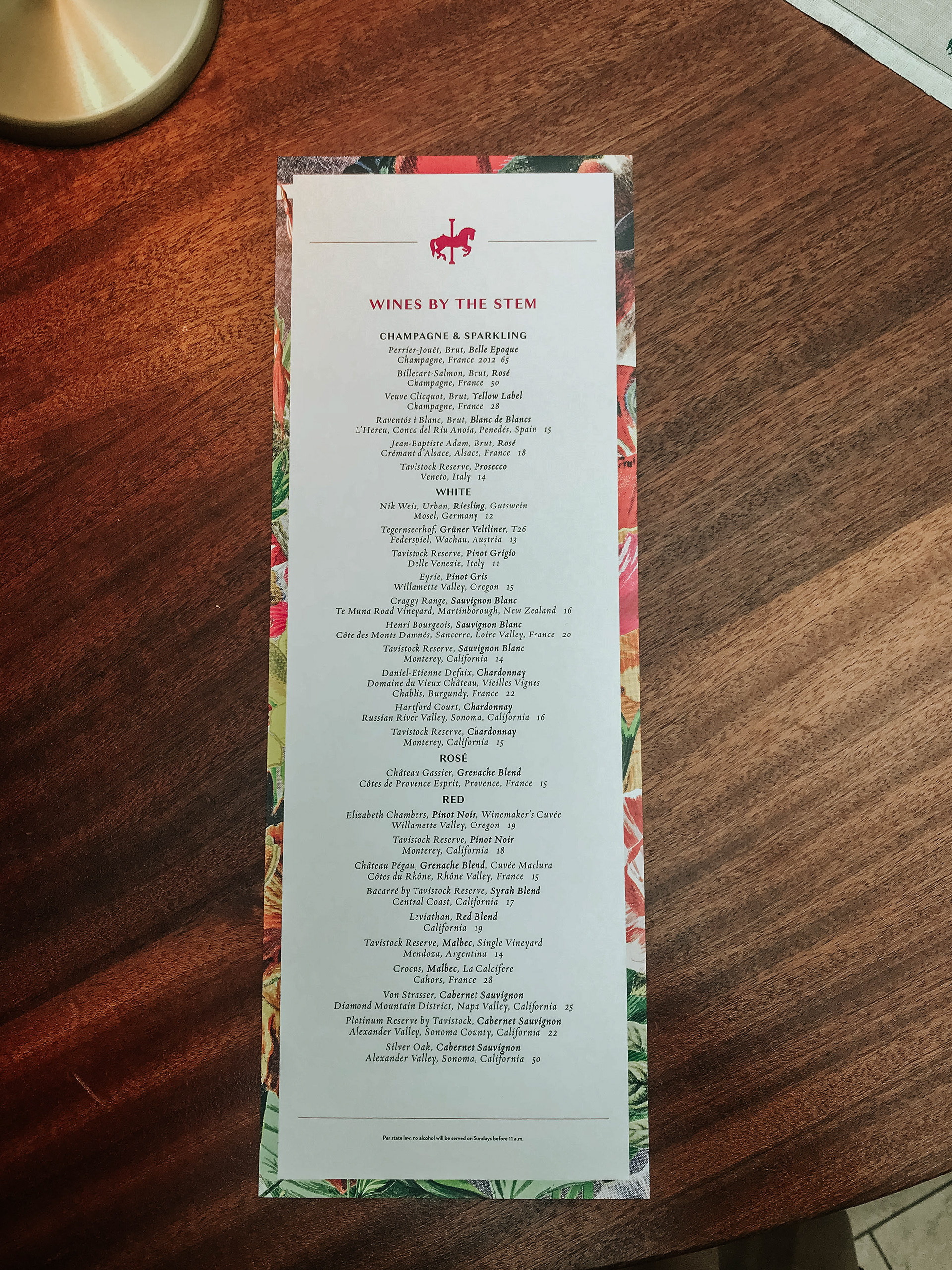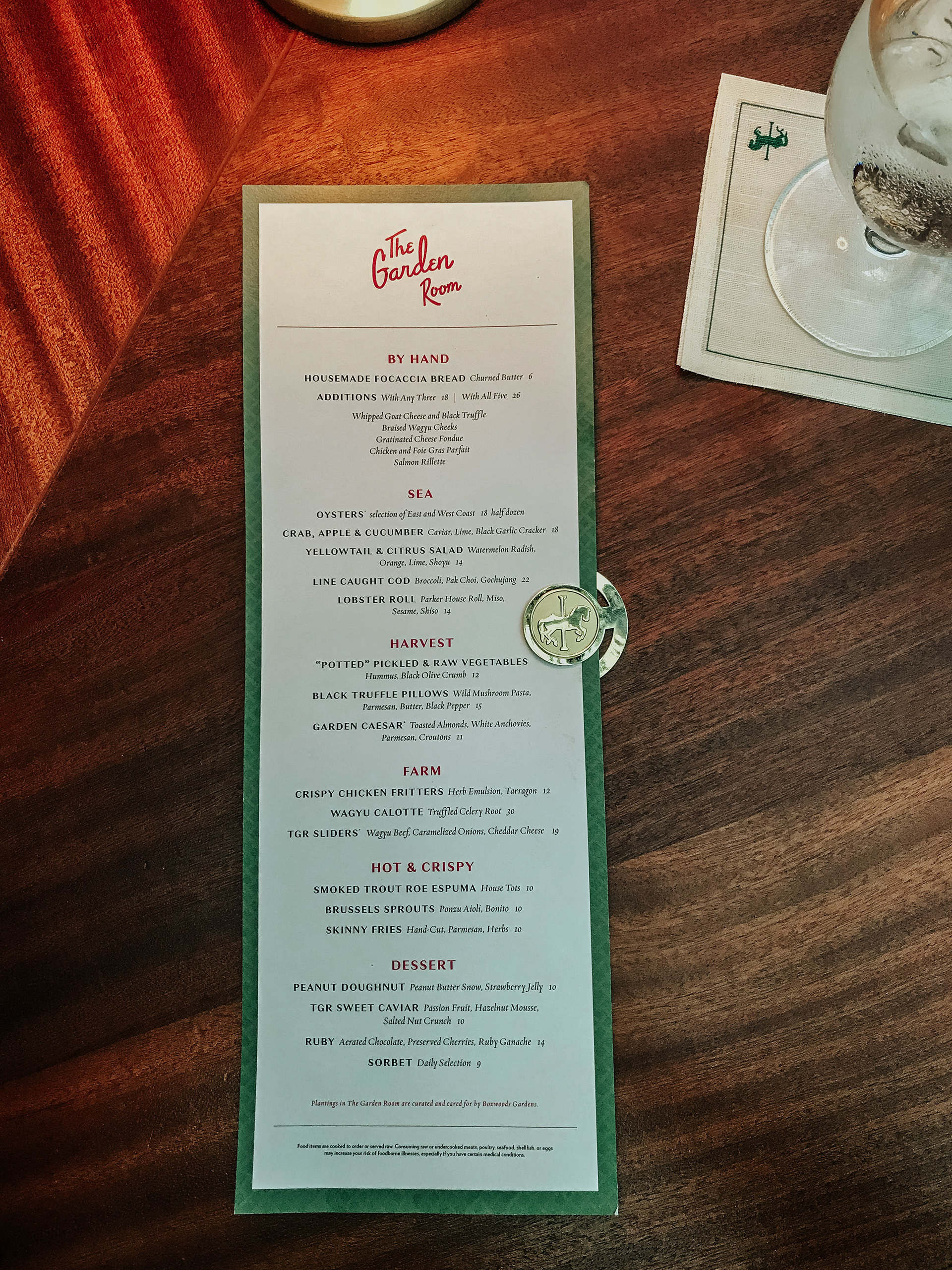 Everything on their main menu is under $30, which is an excellent price for the location and ambiance of The Garden Room, but keep in mind that it is tapas style, so you aren't getting a whole entre. We got the TGR slider and skinny fries to split. They were both delicious and filling. I got the Polar Solstice cocktail, and Mason got the Red Herring. We both agreed that mine was better, although his was pretty good too. Mine tasted just like a lemon meringue pie, right down to the frothy egg whites on top. 
Overall I loved The Garden Room experience. It's a fun place to go with friends or on a date and surpassed all my expectations. I will definitely be going back and can't wait to try more of their fun drinks! 10/10 would recommend.